Certified Aging-in-Place Specialist
Accessibility Modifications
Universal Design
The majority of Americans prefer to continue living in a familiar environment throughout their maturing years. According to the AARP, homeowners overwhelmingly prefer to age-in-place, which means living in their home safely, independently and comfortably, regardless of age or ability level.
Accessibility
The majority of homes do not include the necessary features for people who experience physical challenges. Stairs, narrow doorways, bathtubs and other common home-design features can be unnecessary obstacles.
To enhance the enjoyment of your home environment by maximizing functionality and increasing access and maneuverability, you may want to consider modifications to your home. These modifications may include:
Installing bath and shower grab bars
Adjusting doorway openings and countertop heights
Creating multifunctional first-floor master suites
Building ramps or installing private elevators
Designing roll-in showers
As a Certified Aging in Place Specialist (CAPS), I go beyond design-and-build. I understand the associated codes and standards, common remodeling expenditures, product ideas, and resources needed to provide comprehensive and practical aging-in-place solutions.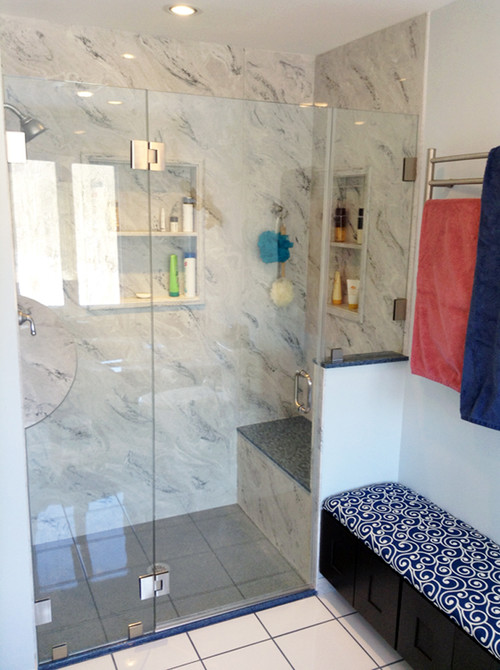 Barrier-free Shower Stall
© 2019 TJW Home Services, LLC. All rights reserved. Phoenixville, PA 19460 * Phone: 267-844-1904
Lic. PA021532