We are home improvement and remodeling professionals with over 30 years of experience. We specialize in all aspects of home improvement:
•Home Remodel Design & Build
•Additions
•Kitchens
•Basements
•Baths
•Universal Design and Accessibility
•And More!


Customized Projects
At the start of every project we take the time to listen to your needs.
We ask the right questions to help you discover what you expect from your remodeling project.
We provide sound advice, based on our over 30 years of experience.
We work within your budget.
Attention to Detail
You can count on our commitment to excellence and superb craftsmanship.
We pay close attention to every detail of your project no - matter how small.
Our trusted relationships with suppliers ensure that you receive the best quality.
Exceptional Customer Service
We interact with you on a regular basis, ensuring a seamless experience from start to finish.
We take great care to minimize the chaos associated with a home remodel.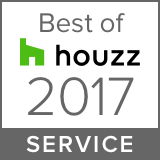 © 2017 TJW Home Services, LLC. All rights reserved. Phoenixville, PA 19460 * Phone: 267-844-1904
Lic. PA021532